Happy Waif Wednesday! Meet our incredible Waifs of the Week: Carlie, Hamlet, and Beau. These three kiddos can't wait to find their forever families!
Pleased to meet you! My name is Carlie and I'm sweet one-year-old gal looking for my forever home. Moving around and being the new pup in town is scary, but I'm keeping my head held high. I know it won't be long until I find my forever home!
I'm a sweet girl and I love life! I don't know any commands yet, but I'm hoping to find a family who will help me learn. I'm sure if you throw a few toys and treats my way we can learn in no time. I also like to explore, and I do pretty well on a leash. I'd love to check out the neighborhood or maybe a dog park!
If you're looking for a sweet best friend to go through life with, look no further! Come to Wayside and ask to meet me!
Love, Carlie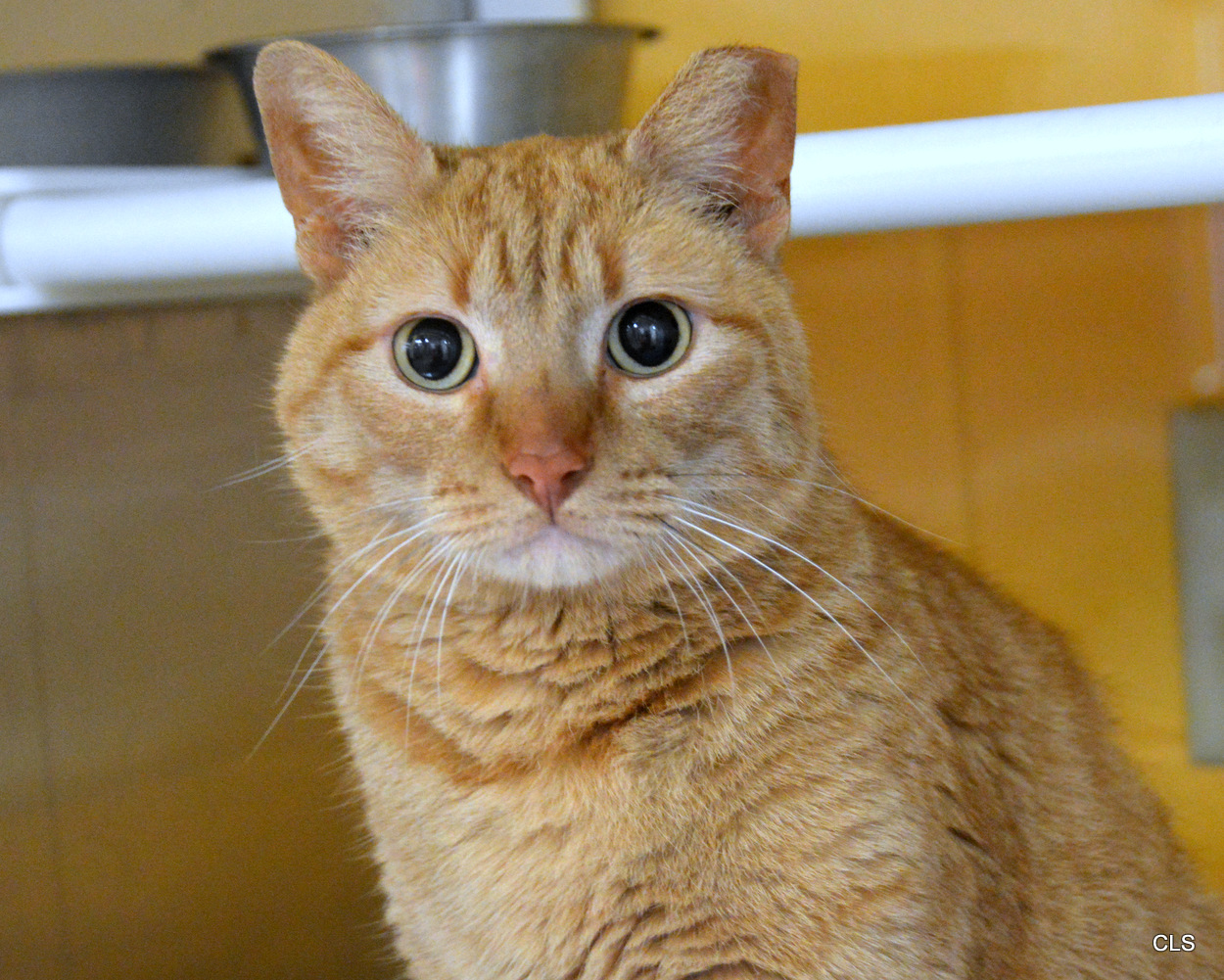 Pleased to meet you! My name is Hamlet, like the lead character in one of Shakespeare's most famous plays. That's quite a moniker for a quiet, unassuming guy like me.
I'm pretty shy and timid at times, so if you come to Wayside to meet me, I might be hiding under my bed. Please don't let that stop you from saying hello, though! If you speak to me softly and pet me gently, I will warm up pretty quickly. Before you know it, I will be purring and rubbing my handsome orange face against your hand! I will probably never be one of the bravest cats in the world, but I'm definitely one of the sweetest. Take me home, and I will reward you with a lifetime of love and loyalty.
I've never seen "Hamlet," by the way. But I know my own play will have a happy ending, so come to Wayside and ask to meet me!
Love, Hamlet
Hi! My name is Beau, and I'm a handsome fella ready for my forever home. I'm about two years old and I've got gorgeous black and white fur. Moving from shelter to shelter has been scary but everyone here is so nice. I know it won't be long until I find my very own family.
My friends here say that I'm one of the friendliest dogs they've ever known! I'm also pretty smart. I know "sit," and I'm eager to learn more commands and tricks. If you throw some treats my way, we'll learn in no time! I'm a curious dude, and I like to meet new people. I do pretty well on a leash, and I love being outdoors. Maybe we could go for a stroll around the park together? Walks are my favorite!
I do request that you bring the whole family, including dogs, to meet me. I just want to make sure we're a good match before we head home. I can't wait to meet you so we can start our lives together!
Love, Beau
Come meet our adoptable waifs during adoption hours!
Monday: 

CLOSED

Tuesday: 

Noon-8pm

Wednesday: 

Noon-8pm

Thursday: 

Noon-8pm

Friday: 

Noon-8pm

Saturday: 

10am-5pm

Sunday: 

10am-5pm